If you're really interested in serious intermittent fasting, check out my best selling intermittent fasting 101 eBook!
What is intermittent fasting? Check out Part one! In part two, we'll be discussing my techniques on how to not be hungry.
How to not be hungry? Teach your body to use stored fat!
Like I mentioned in the previous article, I used the paleolithic way of eating to help curb my voracious appetite. That was my first big step in the right direction. By simply avoiding most man-made foods and refined carbs/grains, you give your body the chance to flush out a lot of the pseudo-toxic crap that they put in most processed foods. These highly addictive and unnatural chemicals are a big part of what makes you so hungry. They're literally engineered to make you want to keep eating, even if you're full!
The other big step I had to take was learning about carbohydrates and how they work in the body. (Not sure what a carb is? Click here for my free ebook!) Long story short, we over-eat carbs like crazy and our bodies eventually learn to ONLY run on the glucose that comes from the carbs. This is not how the body is meant to be. The body needs periods of fasting to be able to use the stored fat. The ketogenic diet is a way to stimulate this response without starving yourself. You're essentially "hacking" the body to burn fat automatically.
Once you've eaten low carb for enough time, the body RE-LEARNs to use stored fat in times of no food. Your body will literally learn to FEED itself! You're hacking your metabolism to burn fat automatically!
What is hunger like when you've "hacked" your body?
This may sound crude, but the best way I can describe it is like… having to fart… Seriously. Suddenly, you feel a slight rumbling in your lower region. You know something is going on down there. Over the course of a few minutes, it starts to grow and makes itself apparent, but it's not overly discomforting or painful. You can feel a "pressure," but not a pain. After so long, the pressure gets a little uncomfortable.
Here's the kicker, let's say you can't just release this fart right at the moment. Perhaps you're at the wedding altar, about to say "I do," and now is reeaaaaallly not a good time, so you hold it in. What happens when you hold in a fart? Eventually it has to do something, so you hear a weird noise in the nether regions, feel a little rumble and internal movement, perhaps some discomfort, and… it's gone. Vanished. That's all it was.
It may come back in 10 minutes, maybe 2 hours, perhaps not even for most of the day. That's how my hunger works most of the time! It comes and goes pretty fast, makes a little grumbling noise, feels a little uncomfortable, then vanishes. This is because your body is using fat stores to "feed" yourself. That's the way the body is supposed to work!!
My stomach used to be my ruler, telling me what to do. Now it has no control over me. If ignore it, it will go away. I've trained my body to do this. I almost have to think as if I'm telling my stomach: "No. Screw off, you don't need any food. You're fine, eat some of that yummy adipose tissue you've been hoarding, you greedy little shyit!"
How to not be hungry? Intermittent fasting. It just disappears and I go back to whatever I was doing. Simple! 
This is not starvation. You're still eating something.
Needless to say, as the day goes on, the hunger will become more frequent and more powerful. Obviously you'll need to eat something eventually, but that's what I love about intermittent fasting. If you show a little willpower and fortitude for most of the day, you earn one big delicious meal at the end of the day. 
So long as you eat good dietary fats and proteins, this meal will easily keep you full for the rest of the night and part of the next day. While intermittent fasting by itself is not inherently used for weight loss, it is much harder to overeat calories in 8 hours than it is in 16. On days when I'm planning a big cheat meal like a buffet visit, intermittent fasting helps to take the caloric load off. On vacations when I'm not paying as much attention to what I'm eating, this is a must!
How do I start intermittent fasting?
For those of you wanting to try intermittent fasting for the first time, it's very simple to do. However, you may need to train your body beforehand. As a prerequisite, I would strongly suggest trying the ketogenic diet for at least a good month or so, as it will help reprogram your metabolism to better burn the stored fat and will make dealing with the hunger much more manageable.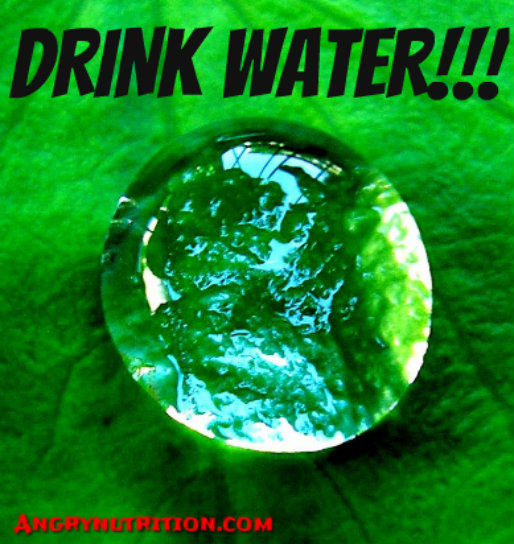 To begin using intermittent fasting, just skip breakfast and monitor your hunger levels.  Do it  once or twice for a week, push your comfort levels and see how long you can hold out. The more you do it, the easier it becomes.  Once you feel like you no longer need a daily breakfast, try skipping lunch too. Drink lots of zero calorie liquids like water/tea/coffee and keep busy. (Check out my FASTING TOOLS here!)
It has been shown that using self-imposed deadlines have a psychological effect on motivation. Perhaps tell yourself something like "I will try to skip at least 1 breakfast for the next week. Then I'll be able to skip 2, then 4, then no breakfast for a whole week." Start somewhere and keep going from there. Just slowly push your boundaries and monitor how your body reacts. Push yourself, but don't drive yourself crazy.
Keep your mind and mouth busy!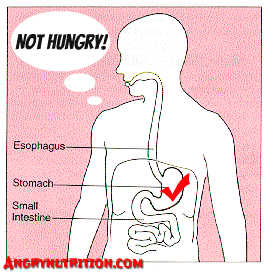 Drink lots of water/tea/coffee while you're doing this. If you have to, chew low calorie gum or drink zero calorie pop. While stuff with aspartame and sucralose won't kill you, don't eat it every day. Keep your mind occupied, don't sit around thinking about food. Keep yourself busy and don't worry about it. Once you get good at it, try to wait until the later part of the day and reward yourself with a decent sized meal or two.
Over time, I will discuss more about the health benefits, the psychology of hunger, and the other methods intermittent fasting. I will also make special posts about  intermittent fasting for women, since their bodies react differently than men's. In the meantime, check out Mark Sisson's intermittent fasting series for more details. For the weightlifting folks, check out Leangains and give the protocol a try.  Good luck and let me know about your experiences in the comments!
If you're really interested in serious intermittent fasting, check out my best selling intermittent fasting 101 eBook!
-Your friend,
Yossif
Imgs:
https://commons.wikimedia.org/wiki/File:Stomach.png
https://simple.wikipedia.org/wiki/File:Stomach_diagram.gif