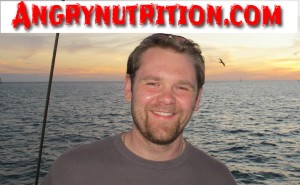 You can also download it from here.
I've been on a hiatus for a while now, but I'm back and I've finally gotten into podcasting. This will be perfect for those of you who are too busy or unable to sit down and fully read the articles.
In this first podcast, I talk a bit about my past when I grew up as the fat kid. I'll give a quick summary about what I did to begin my weight loss journey and give you an idea why these diets are so powerful for losing weight and getting healthier. The true story behind how I lost 100 pounds may seem crazy, but I did it and so can you.
Interesting in learning more? I've written entire articles about each of these diets here.
If you'd like a more general start point, check this out!
Don't forget to grab my FREE Ebook as well! All about macronutritents (carbs, fats, and proteins!) 
Paleo Diet:
Weight loss using ancient diet? Get healthy with Paleo 101
Ketogenic/Ketosis/Keto diet: 
(BE SURE TO READ THE WARNINGS FIRST!!)
Easy living low carb with the Keto diet: Part 3
Easy fat loss with the Keto diet: Part 2
Burn fat without trying! Keto 101
Intermittent fasting (IF):
Intermittent Fasting 101: The secret behind the hunger
How to not be hungry? Intermittent fasting part 2!
Leave a comment and let me know what you think! I'm still learning the ropes but I'll get better and better with each new episode.
Your Friend,
-Yossif