I made my own version of one of my most favorite fall-time recipes, Squash pie!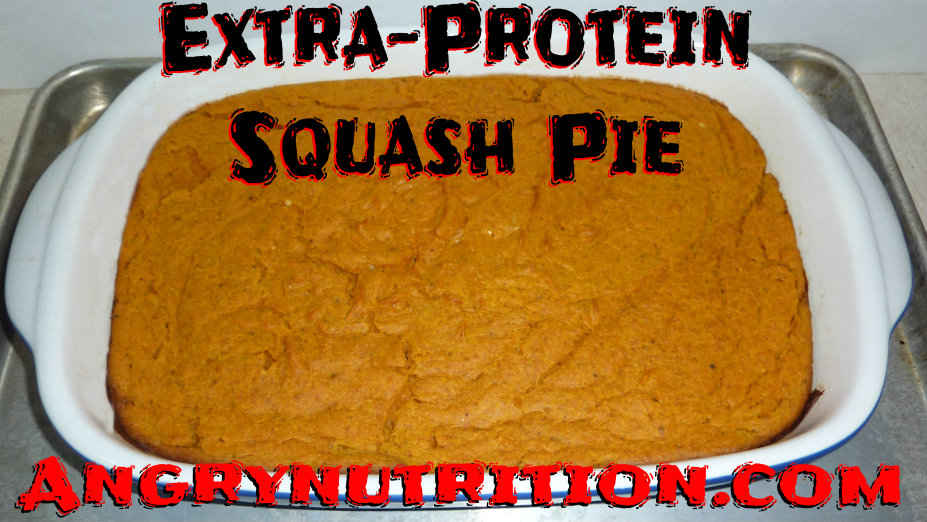 Extra protein squash pie recipe!
I encountered this about a year or two ago during a paleo potluck and I instantly fell in love with it.
I decided to try a variation of it.
It's very sweet tasting despite no added sugar or carbs.
That's why I love pumpkins and squash: Natural sugars!
"Say hello to my little friend!"
Meet Ronaldo. He's a mustachioed Pumpkin.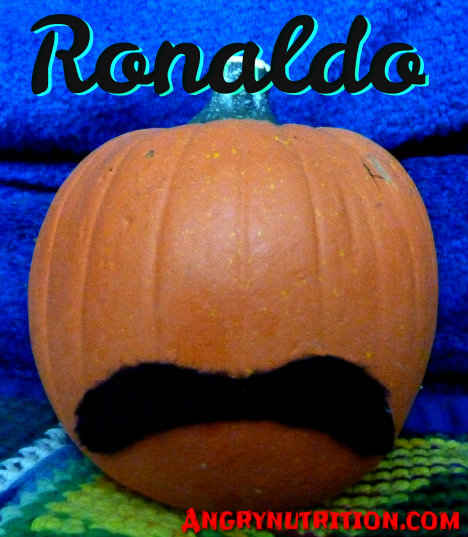 He's going to help with my extra protein squash pie today.
Here's our ingredients:
2 medium butternut squash, cut in half, seeded
3 tablespoons coconut oil (or butter)
2 eggs
1-2 scoops of your favorite protien powder
1 tablespoon vanilla extract
2 teaspoon Pumpkin Pie spice
(If you don't have PPS; 1 teaspoon cinnamon and ¼ teaspoon nutmeg)
½ teaspoon salt