Hi everyone. I just realized Angry Nutrition is about 3 years old! What has been new with me lately?
Where have you been?!
If you're a regular reader or follower, you might have noticed I have been pretty much missing for about half a year or more. To be quite honest, I was almost to the point where I was ready to give up on blogging completely. Plus, I've been dealing with a lot of difficulties this past year or so. I gained back some weight, got injured and can't workout like normal, and I've been battling a depression of sorts. I also had a sudden and unexpected career change, and it has taken some time to get back into a regular flow of things. The good news is despite all the chaos, it all worked out in my favor.
I'll admit something right here and now: I HATE blogging. Or at least, I hate what blogging has become. I got into blogging for 2 primary reasons: to help people who used to be like me and help them get healthier and lose weight, as well as something to occupy my free time. The truth is, blogging is a very very complicated thing. It's not just writing a few posts here and there, you have to know a ton of psychology and technology to really get anywhere. If you've never ran a website/wordpress blog, you could easily go crazy trying to figure it all out. While I am a computer nerd, I have had to learn a ton of new things that have really taken a toll on my brain. SEO, HTML, CSS, wordpress, social media, etc. I've still barely scratched the surface and I'm still nowhere near the big boy bloggers. (I REALLY HATE SEO WITH A BURNING PASSION!)
It's a big pond and I'm just a tiny fish
Here's the thing, to be really successful (as in making blogging a second job) you HAVE to manipulate people. It becomes less about helping people and more about tricking them into doing certain things that makes you money. I HATE THAT. Examples are those stupid click-bait type articles with titles like "20 THINGS YOU DIDN'T KNOW ABOUT X" or "YOU'LL NEVER GUESS HOW THEY DID X" or crap like that which doesn't really give you any good useful info, but rather just wastes your time. Buzzfeed and Cracked have gotten this down to an artform. I can't stand how often I see articles that sound useful or interesting but end up just being worthless. They just want traffic and clicks, useful and honest content is lost on them. It's all worthless fluff!
I started this blog to help people and get my ideas out there to steer people in the right direction. I've spent a lot of money to get this far and I'll be happy to at least break even at this point. While this would be nice to be able to quit my day job and blog all day, I can't do it all by myself.
Anyways, having said all that, I came back because my deep desire to learn and teach people never went away. I still want to help all of you, little by little. If I make a little money on the side, great. I just want to not have to sink too much money to reach more and more people.
So rather than beg for donations or trick people into clicking on things for money, I'll do what I can to not be manipulative. I want to give you all real honest useful content. Free content is great and all, but I have been putting a lot of effort into my books so I can get a little back for my hard work.
New book!
With that, I'm proud to announce I have finally finished up my new book: Intermittent fasting 101: Learn how to master your hunger, melt fat effortlessly and keep it off for good! My most popular article to date is all about Intermittent fasting, so I have taken all of my expert knowledge about it and wrote a big book that will teach you EVERYTHING you need to know to master fasting like I have been using for years.
Fasting is what has prevented me from gaining too much weight, even during the times when I couldn't workout or was eating crappy foods. Now, I'm finally getting back into regular exercise and eating right, and IF will make that fat melt right off and help me rebuild my muscles. While I've been hovering in the 220-210lb range for a while, I will be back to the 180-190 again very soon. Remember, this isn't a worthless new years resolution, this is just me getting back on the bandwagon that I fell off of!

What's next for Angry Nutrition?
I'd like to try my hand at podcasting more often and eventually try to make videos as well. I might start doing Q&A sessions on the various social medias too. Stay tuned!
If you have been helped by Angry Nutrition, consider leaving a small tip. It would really help me out.
In the meantime, check out my two best selling eBooks: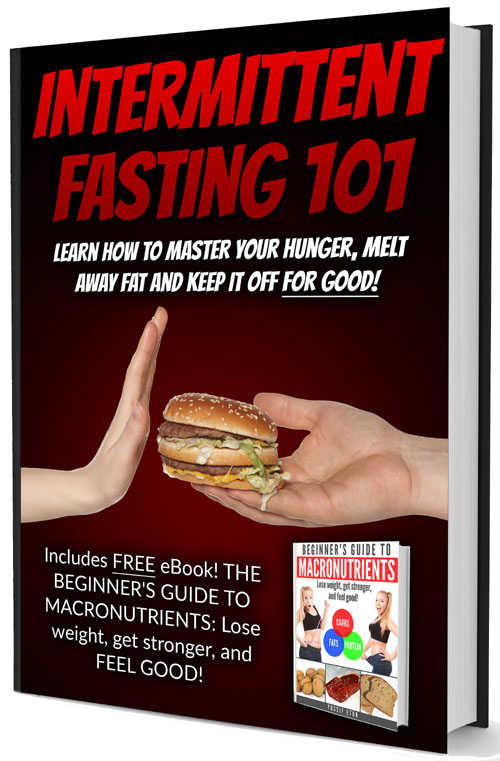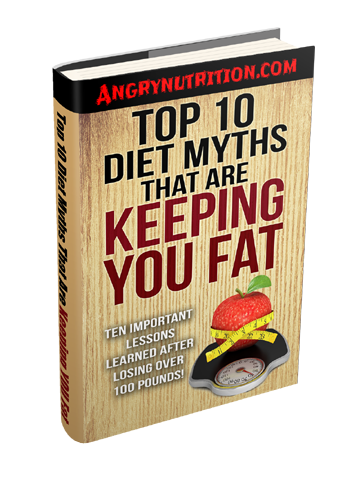 With your help, it will keep me going strong. If I can help some people out, that's good enough for me.
Your friend,
-Yossif